WELCOME TO THEATREINABOX LTD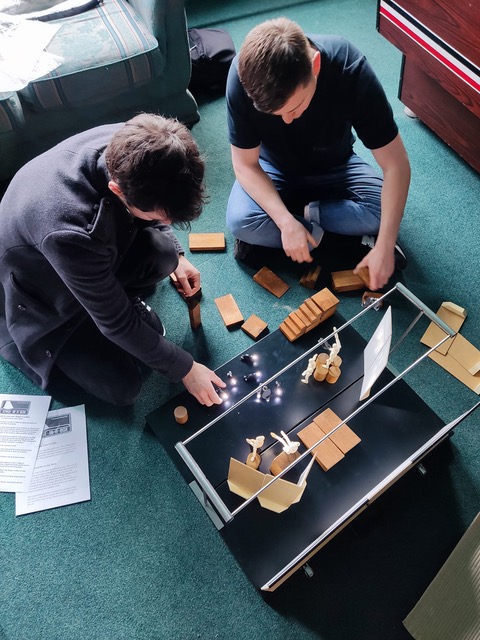 The makers of Stage-in-a-Box, ​the unique scale-model stage & performance area set.
Stage-in-a-Box is a portable metal box which transforms into a stage or performance area. Its contents are more than 60 pieces which replicate rostra blocks of various sizes, ramps, cylinders and steps, each with an embedded magnet which allows them to be securely and easily positioned. A beautifully made working lighting rig provides further authenticity. In fact, it has all that is needed to build stage sets from the simple to the complex.
Four flexible manikin 'actors' provide a human perspective. It is designed, by a practising teacher, to be used by teachers and students of drama and theatre in high schools, colleges and drama schools. ​It is also invaluable for stage schools, drama groups and in fact anyone with an interest in stage design.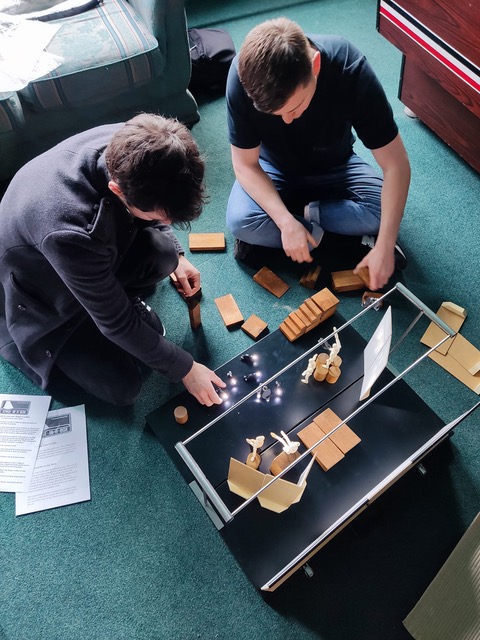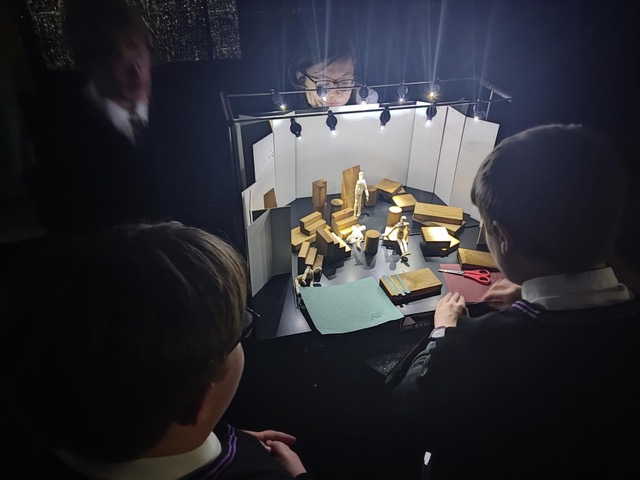 Theatreinabox was set up in 2009 by Richard Catmore, a teacher of Theatre Studies in Northern England, and Keith Hudson, a retired Radio Officer and Chief Electrician who had previously worked in the offshore oil industry. Richard was thinking of ways to make it easier for his Theatre Studies students to imagine and devise stage sets for the plays they were studying. He thought that there must be a way of modelling stage sets but couldn't find anything online. That's what made him and Keith design the kit they called Stage-in-a-Box.